Warning! Contains graphic photos!
Well I talked my friend
Millie
and her family into coming down and helping me process my chickens. neither of us had done this before.
I had caught the four chickens the night before and had them locked in a pen. Millie's hubby Joe was wonderful and wrung all of their necks for us. Then we took the four down by the BBQ grill and got the scalding pot ready.
The chickens waited patiently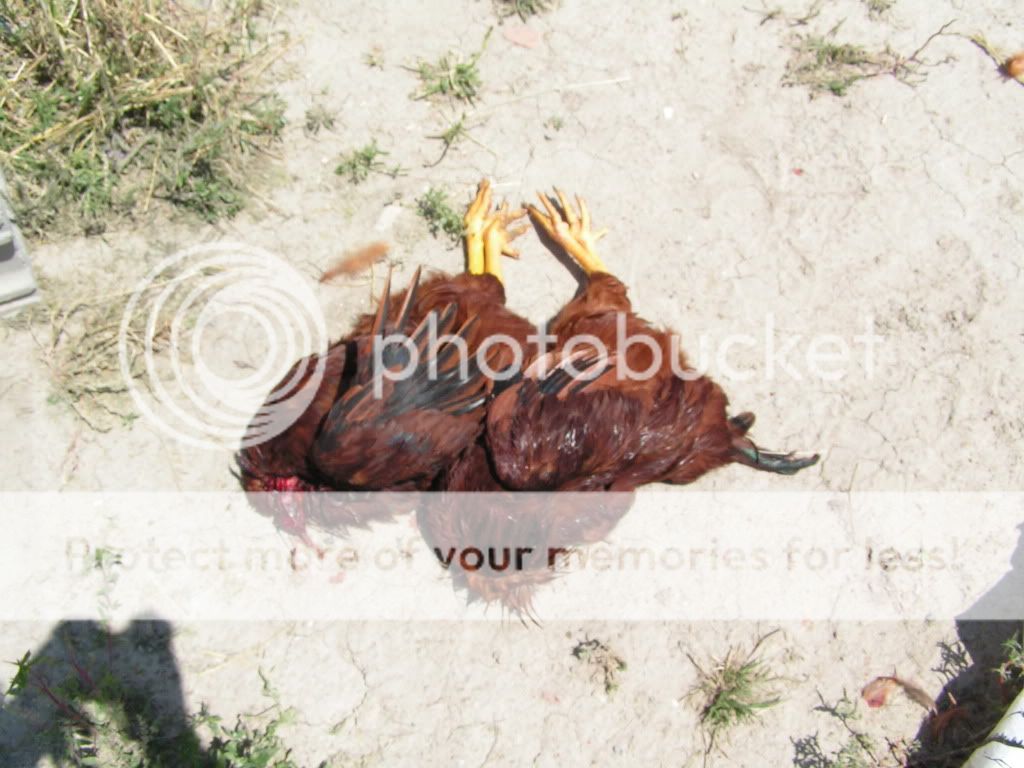 Then I scalded the chickens while Millie and Joe started plucking.
Here are the chickens waiting to be gutted (Joe did the gutting!)
And here they are after gutting and having their feet removed
And here is one of mine all cut up and in bags