I've been trying so hard to come up with a better name for quite a while now and my brother just handed it right to me this weekend. What do you guys think?
Well, These are my new laying hens. We went on Sun the 17th and picked them up from an excoworker of Tim's. We came home with 19 hens and a rooster. I do need some help with some of the breeds though.
We have of course, the basic Plymouth rocks and RIR's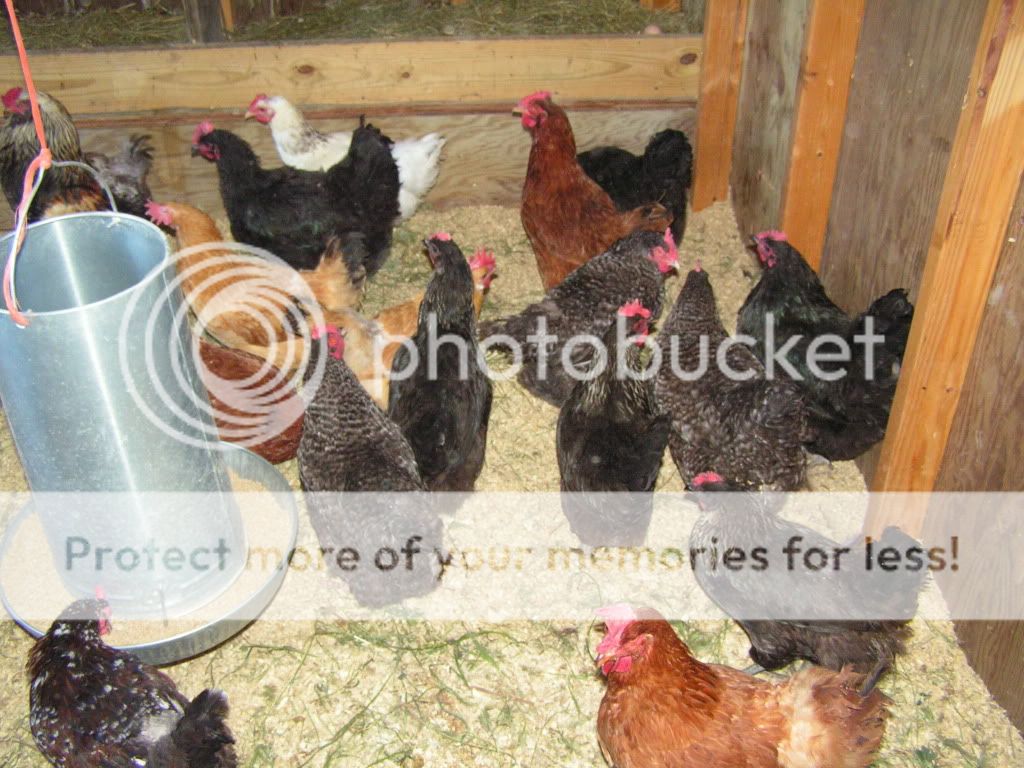 Then we have this unknown breed. They're about the same size as the Plymouths, all black with black feathering on their legs and a greenish sheen to the feathers.
Buff cochrins??
We also have this unknown breed. Slightly smaller than the feather legs but with the same black with green sheen to them. These also have a cream flecked look around their necks and no feathers on the legs
The white one I'm assuming is a leghorn and I think she's responsible for the two white eggs I've received (all other eggs have been shades of creamy brown to dark brown)
This is my poor feather pecked rooster (he was bottom dog at the old place) I don't have any idea what breed he is either. Also...does anyone have any thoughts on wether I should keep him or get rid of him since I don't know how closely related he is to the hens? (I will be incubating eggs and replacing hens since I don't know their age)
I also have one smaller black one that has the greenish sheen to her black, no feathers on the legs, but also has white spots on her. She's in the top picture bottom left corner by the feeder. ?????
Egg count :
Day 1 - evening only - 2 eggs
Day 2 - 7
Day 3 - 8
Day 4 - 8
Day 5 - 5
Day 6 - 7 - one broke
Day 7 - 9
Day 8 - 7
Day 9 - 4
Day 10 - 9
Day 11 - Today 2 out there already (one broke again)